In the internet era, there is more transparency than ever, and the competition and, therefore, options for consumers are endless. With this enormous range of possibilities, we need a comparison.
Marketing software is an essential tool for businesses and, therefore, is in high demand. Today we'll be looking at two giant software marketing companies, Moz and Hubspot, and see which one might be ideal for your needs.
They have both been around since 2004 and have gained a significant consumer base throughout the years. We'll be looking closely at both products and their features, such as marketing tools, pricing, SEO tools, email marketing, marketing for social media, and more.
I'll introduce and describe the products separately and then get into detail about the benefits and differences at the end to get the most efficient comparison between the two.
I'll start with Hubspot and then Moz and will give some pros and cons on both companies and describe some of their features and history in the first point. I'll compare their features face to face and see who wins in what aspect, such as pricing.
I'll also look at the stand-out features that made consumers choose the software and are great tools to work with. The last area we will take a look at will be the breakdown of the two and who they are best suited to. Going through this selection process is an essential step in getting your company the marketing tool for success.
The Contenders

Hubspot
Hubspot was founded in 2004 by two MIT students, Brian Halligan and Dharmesh Shan, who believed that customers don't want to be harassed by salespeople and marketers but want to be helped.
They created Hubspot to help businesses grow with a conscience. They ensure that customers are being supported. Their CEO is Brian Halligan now who has remained with the company.
The company has 11 global offices and more than 100,000 customers in more than 120 countries. Companies that work with HubSpot are Suzuki, Soundcloud, Airstream, Headspace, Loom, and many more. The company is in Cambridge, Massachusetts.
This company offers many features such as email marketing, marketing for social media, search keywords, link optimization, and many more. It's a personalized sales experience, and HubSpot does a great job targeting the customer's individual needs.
They are also known for their inbound marketing, which is a term used to describe the method of attracting customers by providing valuable content and solving problems that make them stand out. Hubspot also provides Customer Relationship Management (CRM).
They provide services such as email marketing and ad management and landing pages as well as contact management and contact website activity for free, and any additional services cost money.
Hubspot has different features, such as CMS Hub and Hubspot marketplace, making it easier for you to create a website and create content. There are many templates and modules to create blog posts, emails, etc., and the software makes it a smooth process from designing to promotion.
Hubspot also has an SEO optimization tool, as this is getting more and more important. It's also very flexible, and you can customize it to your needs. You can combine it with other platforms, which makes it easier to use. Many consumers have noted that if you put a lot of work into the software, that effort turns into results for your website and business.
Hubspot can provide you with a great tool to get to where you want to go. As well as the software, HubSpot has an academy where you can learn everything about inbound marketing and many more exciting features. You can earn certificates and software training. Hubspot is releasing many courses and projects continuously.
Pros:
They have excellent email marketing templates to create great professional emails.
They make it easy to schedule social media posts and blog posts.
You can auto-track CTA's, and the software has excellent options on CTA's.
The platform is easy to use and helps if you forget something with easy-to-follow steps.
Cons:
The marketing hub charges the number of contacts which can get very expensive.
The price for each sales hub user can be very high if you have a big sales team.
Moz
Moz was founded in 2004 by Rand Fishkin and Gillian Muessig and was previously called SEOmoz. It started as a blog for the first SEO experts to share their knowledge. From a consulting firm, they shifted to software.
In 2013 they included a tool called Moz analytics with features such as brand management, rankings, and links. Their CEO is Sarah Bird. Moz values transparency and accountability.
They have a robust customer base and have built great software. They also have a blog where they share great insights and news. Many customers value the great SEO features and are very enthusiastic about the company.
Moz is more SEO-focused than HubSpot, which makes sense learning about the history of the company. It has excellent tools for SEO Channels, Platforms, and Account Management. It provides you with a lot of data every week and provides keyword rankings, crawl issues, etc. Moz also has the Open Site Explorer, which helps with social media activity and competitor backlinks.
Pros:
They are leaders in the SEO space; as they started as an SEO blog platform, they have immense knowledge on the topic.
They also have excellent keyword rank tracking
As well as outstanding competition tracking
They are relatively cost-effective
Cons:
This software is probably better for not too big companies, and I would recommend it for small to medium size companies.
They have fewer features than HubSpot
Head to Head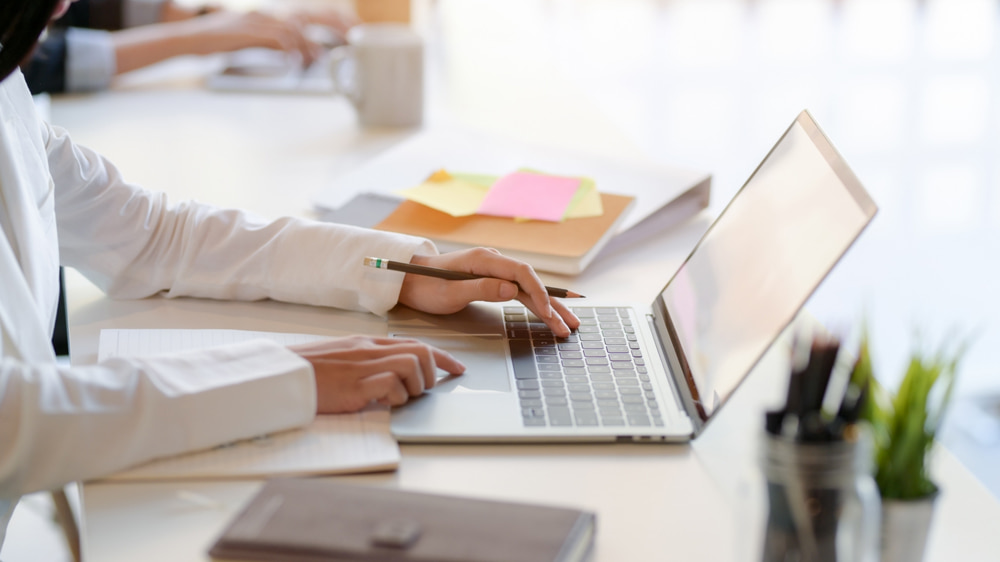 After analyzing both companies, it can be clearly said that HubSpot is more expensive than Moz. Moz has a standard, medium, large, and premium pricing scale. The most expensive one is $599 per month.
You can try the medium pricing scale for free to get an idea of what the product is about. HubSpot, on the other hand, has only three categories: starter, professional, and enterprise; the most expensive one is $3200 per month, and the cheapest being $45 per month.
They both have free features; Moz has a 30-day trial, and HubSpot offers free CRM and marketing features such as email marketing, contact management, contact website activity, email marketing, ad management, and forms. As you gain contacts for your email marketing, you must pay for these contacts, which can get very expensive. When it comes to pricing, Moz is the winner.
Moz focuses on tracking and the optimization of your search engine as well as data analysis and outlining trending content. Moz API is made to make customized reporting for your business. HubSpot, on the other hand, has more range of marketing channels such as social media, email marketing, blogs, and integrated forms.
It also lets you track goals and campaigns and custom-based reports, so Hubspot would lead here.
HubSpot has more features than Moz starting with social media marketing, a great email marketing feature, CTA's, contact marketing, and many more. Moz has more to offer in terms of tracking competition, rank tracking and keyword research, and site crawl. With more features, HubSpot wins this.
Inbound marketing. However, both companies use it now. Hubspot first started it and has a lot of great tools and knowledge on it. Moz just recently started working with it, which is essential for customers. The companies want to build long-lasting relationships with their consumers to grow their business.
Their priority is to provide value for the customer and get more sales and a better customer base through exactly that. Their marketing is always on the search for more deals and outstanding marketing that has value. As both feature this, they can both be great matches for your marketing needs.
Features
HubspotFeatures:
Email Marketing: Easy-to-use email marketing with great templates that are simple and self-explanatory.
Social Media Marketing: Schedule your social media posts easily and quickly with Hubspot.
Blog Posts: Hubspot also has a blog post feature that is easy to handle, and you can schedule blog posts easily.
Landing Pages and Forms: It's easy to track your submissions with the Buspots templates.
CTA's: Auto tracking on CTA's is a great feature of Hubspot.
Free CRM Tools: Hubspot has a great feature where you can use tools for free such as CRM tools which include contact management, contact website activity, deal and tasks, and activities.
Free marketing tools: These include forms, email marketing, ad management, landing pages, and conversation boxes that can be used without a purchase and are great starting tools for your business.
HubSpot Academy: Next to the software, this company also offers courses and projects, and you can earn a certificate.
MozFeatures.:
SEO space: They are leading in the SEO space and have excellent knowledge on that topic.
Keyword ranking tracking is a phenomenal feature.
Moz has a competitor assessment feature which makes it easy to see where the competition is.
Moz offers a free 30-day trial where you can try out the features.
Conclusion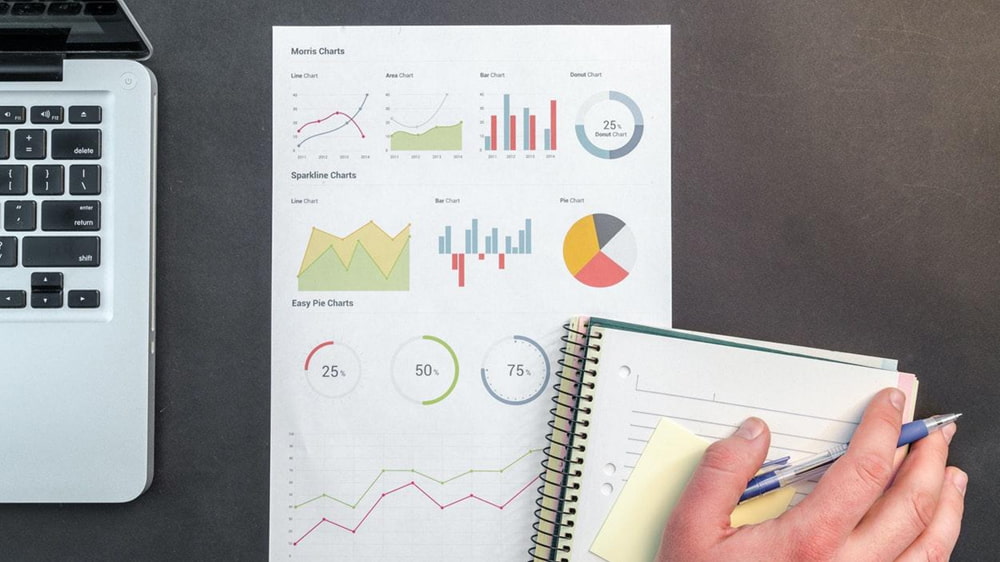 In conclusion, both products have their pros and cons and are both excellent marketing software solutions. They deserve recognition for their unique take on what companies need. However, choosing which one is right for you is a personal and independent decision.
Use HubSpot If:
You are a bigger company looking to use marketing tools such as email marketing, blogs, CTA's, etc. Many people seem enthusiastic about the great features and their layout.
You use CRM.
You want easy-to-use software with tips and easy-to-follow steps that is well organized.
You want to schedule social media posts or blog posts. This is very easy in HubSpot.
You want auto-tracking on CTA's
You want to create value for your customer and build long-lasting relationships to grow your business.
Use MozIf:
You are a small or medium business or an agency marketer
If you want to have weekly reports and get troubleshooting right away.
You want to focus on keyword searches
You won't experience in the SEO field as this is one of the leading companies for SEOs.
You want keyword tracking.
You want to create value for your customer and build long-lasting relationships to grow your business
Summary
Both companies have great features, and many customers value their software and marketing strategies that help their businesses grow. Data is getting more and more important in our society and knowing how to use it to develop your business is essential.
Both companies provide excellent help and tools to do so for a reasonable price. You can choose from different price categories such as premium, medium, large, or standard with Moz and starter professional and enterprise with Hubspot. The fees range from $45 to $3200 per month for HubSpot and $99 to $500 per month for Moz.
You can see exactly what services will be included in your package, and with the easy use software, they make it as easy as ever to collect data and grow your customer base. It is for sure an excellent investment for your business.
With all the tracking and analysis, you'll quickly know how to benefit your customers and attract more, as well as keeping an eye out for the competition. Hubspot also offers a free CRM tool and a free marketing tool that includes contact management, contact website activity, email marketing, ad management, and forms.
Moz has a free 30-day trial where you can explore the software and how it works. It's a great way to get started and check out these features.
Both companies value the customer. Both use the same form of marketing, which means that you provide benefits for the customer and grow conscious without bombarding the clients with sales, but rather provide solutions to their problems and help them in their daily lives. Many great companies have chosen to follow this trend and are seeing results fast.
Check out https://www.hubspot.com/ or https://moz.com/ for more information and details and how to get started.  For pricing and information on all the packages, go to https://moz.com/products/pro/pricing for Moz pricing and to https://www.hubspot.com/pricing/marketing?term=annual&edition=starter for HubSpot pricing and packages.