Trello and Pipedrive are popular project management and sales tools – and each has a vast array of advanced features and benefits. Trello launched in 2011 and boasts over 50 million users worldwide. Pipedrive launched in 2010 and lists that it has 100,000 current users.
But which application is best for your sales and project management teams? Let's look at Pipedrive vs Trello and their key features to find out.
Features of Pipedrive
On Pipedrive's website, the tool claims to "organize, track, and improve customer experience throughout the entire customer lifecycle." The tool is used predominantly to track leads, communications, and project pipelines and assist in forecasting revenue. Some of the standout key features of the application are outlined below:
Visually-pleasing pipeline view: One of the most important aspects of a successful salesperson is to report on their sales pipeline. Pipedrive has a very clear and visually pleasing version of a sales pipeline making reporting out a breeze. The pipeline is clearly displayed with the sales phase and next steps making it easy to stay on top of deliverables and hot opportunities.
Workflow Automation: Pipedrive helps save person-hours by allowing you to automate repetitive tasks; custom automation dramatically improves productivity and focuses upon more important sales-related tasks.
Customizable Tabs: All workflow steps and processes are entirely customizable, so you can edit the dashboard to fit your business and sales stages. This is super helpful as there is no one-size-fits-all approach to sales pipeline management. Both the tabs within the tool are customizable alongside the front-end dashboard, so each sales rep or manager can change the view to what is important to them.
Lead Management: Pipedrive boasts a robust lead management system that makes tracking an opportunity from discovery to PO received easy! Pipedrive also organizes all of the key client and opportunity information clearly.
Email Management: Pipedrive has seamless integration with email applications to store client emails within the program. This is excellent for general information storage, but it is also essential if a sales team member has an unexpended absence or if they leave the company. This literal paper trail makes a staff transition seamless.
Activity and Goal Tracking: Like a good planner, Pipedrive can help your sales force set goals and track their activities within the tool. This enables the sales team to remain motivated and aligned with their pipeline goals and deliverables.
Reporting and Analytics: Pipedrive has excellent reporting and analytics output, perfect for keeping on top of wins and trends and tracking sale stage progress. Reporting is one of the most essential jobs for a successful sales team. Also, sales managers must see where their teams are in the sales workflow for accurate revenue reporting and sales forecasting.
Mobility: Pipedrive is available on mobile applications making it easy to use when traveling. This is an essential function for salespeople who are constantly on the move. Saving all data entry until the end of the day is not productive and often leads to missing information and critical deliverables.
Third-Party Syncing: Pipedrive has easy integration with many third-party applications and tools.
Features of Trello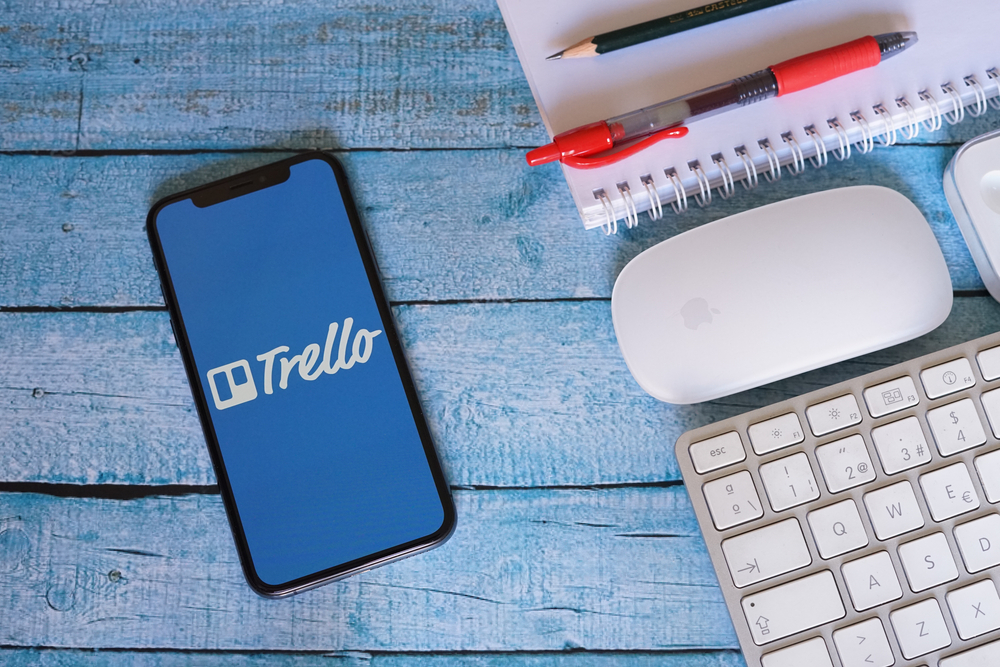 Obviously, from the statistics stated earlier in the article, Trello is a robust and popular tool, with over 50 million users! But why is this tool so popular, and what gains 50 million users?
Customizable Boards: Trello utilizes a popular Kanban board approach to projects and task management. Users can add tasks, workflows, and users to specific boards. The board approach is sleek, linear, and aesthetically pleasing to users. The boards greatly support a visual approach to workflow and deliverables.
Listing: The project boards can be broken down further and categorized into lists, which outline specific task deliverables plus who is assigned to them.
Task Cards: Trello utilizes task cards, another sub-category within the Kanban boards. Task cards are used to assign individuals tasks or list ideas. All cards can be pinned and tracked to keep on top of deliverables.
Drag and Drop: Trello has a popular feature that allows cards to be dragged and dropped onto lists, which keeps track of progress and reminds individuals responsible for forthcoming deliverables.
Collaboration: Trello has robust remote team collaboration capabilities that allow users to collaborate on boards in real-time. Other features to encourage cooperation include tagging, notes, and document or file sharing on boards.
Labeling and Tagging: Trello user reviews often comment on the popularity of their 'labeling and tagging' capabilities. Most cards can be customized with labels and tags to indicate rank, priority, and deliverables.
Notifications: Most boards can report activity levels and also indicate when tasks have changed stages or have been completed.
Integrations and Mobility: Trello has mobile capabilities for on-the-go updates and is compatible with various third-party tools and apps.
Which Is Best for You?
Both Trello and Pipedrive have a considerable array of tools, benefits, and cool features – but which is best for your team and your business?

One of the key differences between Trello and Pipedrive is their purpose and original use goals. Trello was designed as a traditional project management tool, and this is reflected in its excellent workflow and dashboard options. Pipedrive is a traditional customer relationship management or CRM tool. Pipedrive is focused on new sales leads and cultivating both relationships and opportunities. The workflow aspect of Pipedrive is less robust as it is focused on developing new relationships and simplistic next steps to drive those relationships and opportunities.
Trello is a more traditional task-based project management platform, while Pipedrive is suited to conventional sales-derived companies. If your company falls into the area between, where once the sale is complete, you execute upon the service or solution sold, then Trello is the better tool. However, if your process ends once the item is sold, Pipedrive is the better tool.
FAQs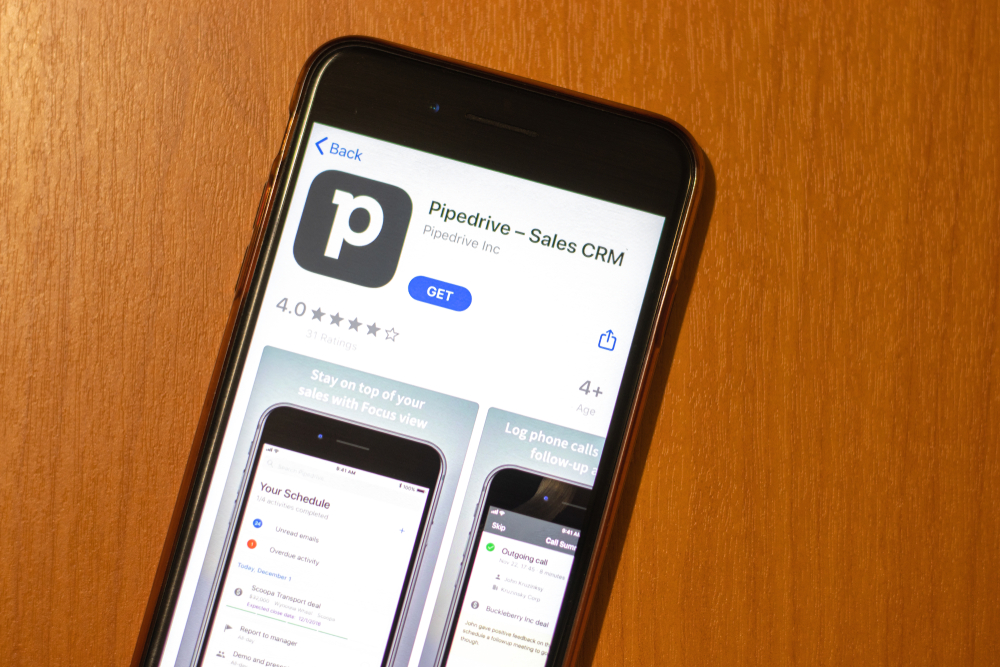 Is Pipedrive suitable for a small business?
Pipedrive has four levels of payment plans – ranging from essential to enterprise. The most economical version of the CRM tool starts at $14 per user per year, perfect for smaller businesses. The nice thing about Pipedrive is it can scale easily with future company growth.
Can Trello be used as a personal project management tool?
Yes, the Kanban board structure of Trello is excellent for personal projects as there is no need to assign any other team members if one individual is responsible for all deliverable items within a project. However, great features such as labeling and tagging can still be used effectively, even for one person.
Can Pipedrive and Trello be used together?
Interestingly, both tools can sync together, which is excellent for companies that are turn-key shops offering services and solutions rather than widgets and products. The sales pipeline feature of Pipedrive can be exported and synced Immediately into a job board project within Trello. This is probably a better fit for larger companies due to the heightened cost of the two combined products.