Gone are the days when companies could rely on handcrafted Excel sheets to manage their business and project needs. Employees today expect their management leaders to support and equip their success with the right project management software for the job. Fortunately, an array of tools and platforms are vying for the job! This article delves into the nuances of two of the main players: Smartsheet vs Asana.

Smartsheet launched in 2006 and currently has over nine million customers, including the U.S. General Services Administration or GSA! Asana launched in 2008 and has 139,000 customers around the world.

What Are the Best Features of Smartsheet?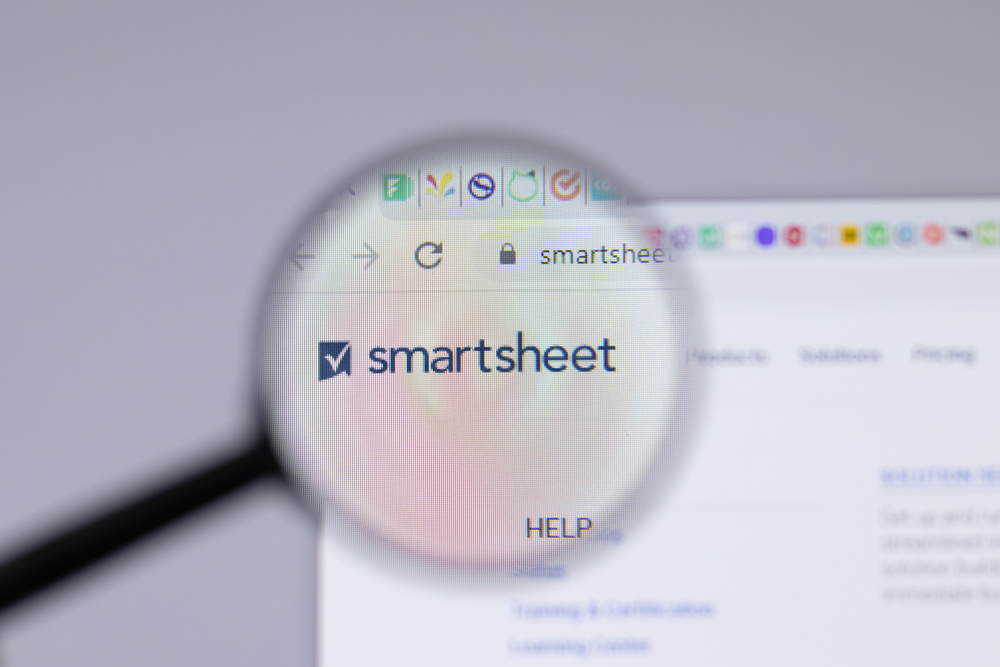 Smartsheet is incredibly appealing to anyone with Excel experience and is used to running complex projects from that mindset. Smartsheet has strong capabilities and has broad appeal to customers, including the following features.
Smartsheet is a strong collaboration tool that allows multiple users to access and work on the same document simultaneously in real time. In the era of completely remote or hybrid WFH models, collaboration within cloud tools is more important than ever. Smartsheet team collaboration capabilities encourage and foster good communication and open the door for productive teamwork and feedback. Teammates can leave comments and notes easily.
One of the strong work management features of Smartsheet is the ability to view projects in grid view. The grid view has an Excel-like interface for easy data entry, and it is perfect for listing, resource evaluation, and keeping track of deliverables.
Similarly, the ability to view project timelines in Gantt chart format is one of the reasons that Smartsheet is so popular, as users very much like the visual element of charting progress. Another benefit is the ability to show project progress to an outside client or firm.
One of the flexible project management features of Smartsheet is the ability to automate repetitive tasks. This reduces redundancy and the chance of human error. This is a great feature to ensure that workflow progresses smoothly and efficiently.
Smartsheet has an abundance of project management templates to work with, which is super helpful for small businesses looking to set up their processes. It is often challenging to envision what a workflow looks like, and it would be helpful to have a template to work from until companies have a firm idea of what is needed. Similarly, businesses that already have a workflow could evaluate their model compared to what is available within Smartsheet.
The project management tool provides meaningful KPI data analysis and reporting based on the data. This is always helpful for businesses looking to sharpen their workflow and increase productivity.
Documents and attachments can be uploaded into Smartsheet, which is handy and a great alternative to digging through emails for copies of documents. An interesting feature of Smartsheet is its ability to ensure that everything is correct when working on a live document and everyone is viewing the current revision of the document. This is an enormous perk, and anyone who has ever worked from the wrong copy of a document will understand the rework, confusion, and lost time this can cause.
Smartsheet works seamlessly when integrated with other tools and applications such as Google Workspace, Microsoft Teams, and Slack. It also has Android and IOS versions for access on the go.
Another helpful feature is the resource management potential, which is really helpful. Managers can assign new tasks and evaluate staff workload, and employees can share their availability.
Interestingly, Smartsheet recognizes the need and importance of cyber security and exceeds most industry standards to ensure that company data remains uncompromised and secure.
What Are the Best Features of Asana?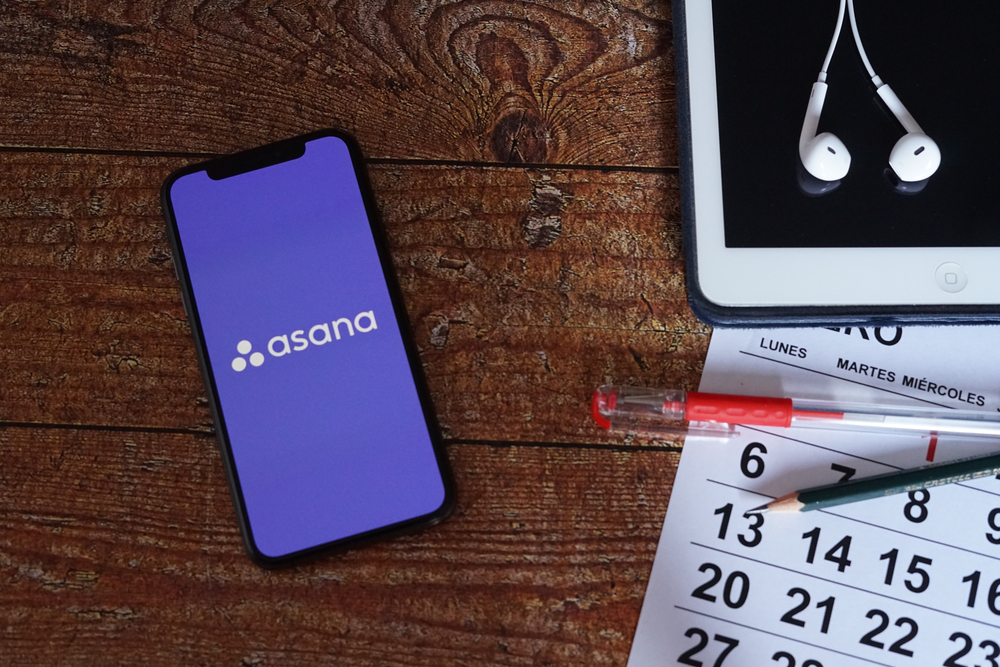 The interface is intuitive and straightforward. This benefits companies as user-friendly tools reduce staff training time and ensure they are used. When tools are confusing, slow, or frustrating, employees can avoid using them, which becomes problematic.
Task management lets all tasks be broken down and structured into separate projects, which makes managing deliverables and employees much easier.
A nice feature of Asana is the ability to alter the home screen or dashboard into a calendar view, which is great for more visual people who prefer to see their priorities laid out clearly.

Asana allows users to custom-tailor their workflows and project boards. This is a beneficial feature for people who prefer projects broken down in a specific way – or have different tastes regarding how information is laid out.
All types of documents can be uploaded into the tool and attached to certain projects or notes. Keeping documents within a cloud tool is much more efficient than email and ensures that the most recent copy is being worked on.
Asana integrates seamlessly with many third-party applications and has mobile applications for access while on the road!
Data-driven analytics help managers refine their processes, workflows, and procedures. Productivity can be evaluated for improvement and efficiency increased based on real-time data.
A really great feature of Asana is the ability to set a task dependency, which basically means that deliverables cannot travel through the workflow if they require a review or quality check. This dependency halts movement and ensures that this critical step has been carried out before returning to the flow.
Employees can collaborate within the tool and leave comments and mentions for their peers to read. This is much more efficient than sending lots of emails on a subject matter – and some people prefer to shoot quick notes rather than make calls.
Which Tool Is Right for Your Business?
Hopefully, you have a definitive outline of the key benefits of each project management tool. Now, to review the differences between the two models and evaluate which is the right fit for your business needs.
Use and Purpose: Arguably, both programs are project management tools; however, Asana is a much better fit for basic and linear project management, whereas Smartsheet has greater capabilities of assessing data and outputting it into charts and visual aids. Smartsheet is a great tool for industries that rely on minutiae detailing, such as procurement, purchasing, and construction, which require much more data analysis. However, Smartsheet lacks some of Asana's project management features, such as collaboration and customization options.
Task Management: This is the category where Asana really shines. Asana is great for scheduling, task tracking, deliverable resource management, and general workflows. Smartsheet can do all of those things, too, but it brings much more to the table, which could be too much for certain scenarios or business cases. It depends on the company's focus and picking the right tool for the job.
Workflow and Automation: Both tools can automate repetitive tasks; however, reviews of the products clearly indicate that this is easier in Asana.
Collaboration: Both Asana and Smartsheet foster collaboration within their tools, but Asana is a clear winner in this area as the tool allows many alternative types of collaboration, such as notes, comments, and edits. Smartsheet does support some chat features, but it is very much focused on sharing real data, which might be the perfect fit for your business needs if that is your prerogative.
Data Display: Asana predominately displays data on the project boards and task lists – reports can also be generated from this. Smartsheet offers a much greater array of data reporting, such as grids, Gantt charts, and calendars. Smartsheet is great for clearly delivering visuals to internal and external clients for which progress demonstration is imperative.
Price: Both Asana and Smartsheet offer free, enterprise, and business-level models for various company sizes and user needs. One of the nice work management features of both tools is the ability to grow and scale the programs easily and for relatively little cost by starting with a free plan and upgrading to a paid plan or pro plan as needed.
FAQs
What are three of the best features of Smartsheet?
Smartsheet is excellent for data analytics and reporting; it is also great for sharing data, collaborating/updating data, and updating documents in real time.
Can Asana and Smartsheet be used together?
Yes, most tools recognize that they need to be able to integrate with other programs, even with their competitors. Both Asana and Smartsheet can be used in conjunction with one another.
What type of companies should utilize Asana?
Many types of companies should be able to utilize Asana's robust project management features. However, based on the discussion points in this article, which is better depends on what the company needs. Smartsheet is better for sharing large amounts of data, and Asana is better for workflow management.