Project management software is an essential part of modern business. Companies need workflow automation to provide organizations with insights into project progress and employee performance, which can assist with asset tagging and tracking. Good project management software can also link to accounting, timesheets, and AP.
Both Monday and Trello are popular project management software. Monday launched in 2014 and has over 186,000 users worldwide. Trello launched in 2011 and boasts over 50 million users worldwide! Both tools have some interesting and exciting features to assist with project management needs, but when it comes to Trello vs Monday, which is better for your company?
Best Features of Monday and Why It Is Good for Your Business Needs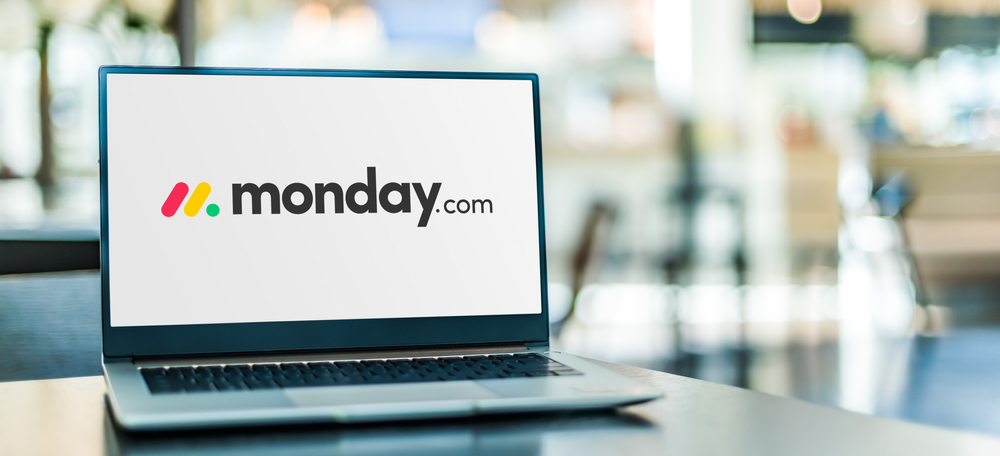 Customizable Boards: Monday takes an incredibly visual approach to project management. All boards and projects are laid out in a kanban style in one centralized dashboard or project hub for complete visibility.
One of the great features of Monday is if you don't like the Kanban board approach to project visibility – simply change it to a style you prefer! Monday has many different options available for dashboard customizations, such as Gantt chart or calendar view. This option is excellent for those who feel more organized viewing a percentage of complete projects or delivery due dates rather than the project as a whole.
Monday has a helpful time-tracking feature, which you could utilize with AP processing if you bill by the project. Regardless, keeping track of personnel time associated with your project is helpful in many ways. Keeping track of hours helps businesses assess their team productivity, ensure that projects are being quoted and forecasted appropriately (with the correct amount of person-hours allocated), and see where there might be room for improvement in project workflows and automation.
An interesting advanced feature that is an excellent benefit for Monday is the ability to build out automation within the tool. Your project managers can streamline repetitive processes to work autonomously and cut down on emails and back and forth between employees, which can lead to longer delivery times and the potential of missed deliverables. An example is delivering a product/project that always needs to be reviewed by another team; rather than being emailed and potentially missing key stakeholders, the item could be saved in a shared space. Once the milestone is actualized within the tool, all relevant parties are informed that the next deliverable is with them.
Monday syncs seamlessly with many other apps and third-party tools such as Slack, Teams, and Google Drive, which is great for the efficiency of staff not having to switch between screens and programs constantly – and possibly avoiding missed communications.
Another excellent feature in the time of both remote and hybrid work structures is a collaboration space. This is where employees can work together remotely and collaborate on projects. These shared spaces are perfect for uploading documents and chatting with co-workers in real time.
One of the most essential features of a project management tool is the ability to collect, assess, and refine behaviors based on KPI metrics. Trello gathers data on projects and publishes the information into charts and progress reports automatically. This is very helpful to review progress and address any issues that might have come up throughout any complex project.
Monday is very user-friendly, an excellent bonus as businesses won't have to spend hours training individuals on utilizing the program's features.
Monday comes with a mobile app alongside a desktop version – this is always good for employees who are often out of the office and in the field so they can review progress and communicate when necessary.
The reason that lots of start-ups and smaller businesses like Monday is it offers the flexibility to scale as your company grows.
Best Features of Trello and Why it Is Good for Your Business Needs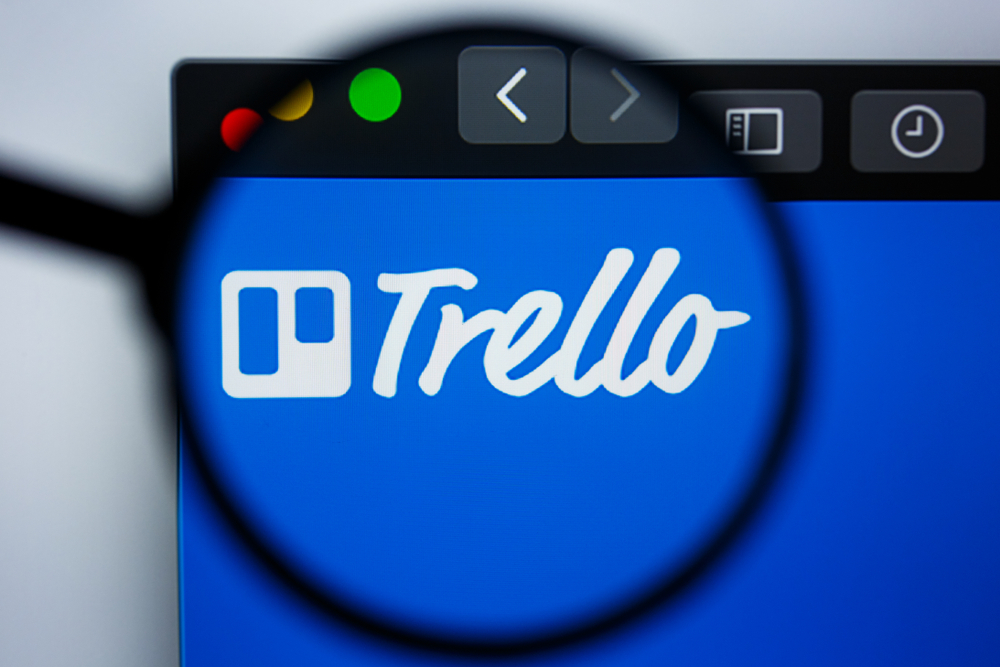 Trello has a very visual and easy-to-follow dashboard structure. The tool breaks projects into three main areas: boards, cards, and lists. This approach makes it easy to track progress and ensure that key project deliverables are met.
Like most tools, Trello features an easy-to-use interface and keeps usability as intuitive as possible. This benefits businesses as it saves time on lengthy staff training and also helps employees who might not be as tech-savvy as the others. The training can be based on utilizing all the great features rather than just "how this tool works."
Users can manipulate each Trello board, card, and list feature of project layouts into any fashion or layout deemed appealing and productive by the user. This is great as some people have different preferences on how they like to see critical information relayed.
One of the great features of Trello is the collaboration potential via the card features. Comments, edits, attachments, and notes can be added to the cards so every team member can easily review project-related information.
Trello makes it easy to customize workflow and project management processes. The boards, cards, and lists can be rearranged to be more visually appealing and arranged to manage a complex project workflow in any way possible.
The management tool has integration with various other popular office tools such as Slack, Teams, and Google Drive. Again, this increases productivity as employees don't have to waste time switching back and forth between different tools and apps.
One of the features that gets a lot of positive feedback from users is Trello's labeling and tagging capabilities. Teammates or individuals can label, tag, and comment on project materials and deliverables. This is an effective and visual way of sharing information, editing, and reviewing info quickly.
A helpful standout feature for Trello is the notification tool. Trello will automatically ping stakeholders when items are approaching a delivery date to ensure that no deliverables slip through the cracks unnoticed. This is very helpful for teams who have multiple projects and deliverables on the calendar.
For staff who need support finding information quickly through dozens of open projects, Trello's "search and filter" advanced feature is a lifesaver. Users can search through all boards, notes, and lists for keywords to find relevant project information that they are seeking.
Like most cloud-based project management tools, Trello has a mobile app so users can access critical information on the road or away from their desks.
Lastly, cyber security is something that we should all be concerned about. Trello offers a robust security system to keep your company's information confidential. This includes SSL encryption, two-factor authentication, frequent backups, and regular third-party security audits.
Which Tool Is the Best Fit for Your Business Needs? 

Trello and Monday are excellent project management tools, and each has strengths and weaknesses – but which is the better fit for your business needs?

Customizable Features: Both project management tools have clean Kanban layouts and strive to have a user-friendly interface. From this perspective, both tools are customizable, from layout preference to the ability to automate and curate workflow processes. However, Monday's ability to change the dashboard into a Gantt chart or calendered information is helpful to those individuals who prefer to see information depicted in that fashion.
Interesting and Helpful Features: Trello and Monday have some fantastic features, which is why they are so successful. Monday allows teams to automate their workflow for repetitive tasks, which is terrific for time management, and it also ensures that essential information that drives progress is simply not missed or not recorded. Similarly, Monday's KPI data assessments and time management features are great.
Trello also has fantastic features, such as its labeling and note capability. It is a clever and collaborative way of working when many remote work teams do not have a physical office space. In that regard, Trello and Monday have excellent collaboration spaces for online round tables and brainstorming sessions. Trello's reminder feature is a great benefit to ensure that deadlines are not missed.
Trello's security features seem much more robust than Monday's, but that could be due to the size of their company compared to Monday. Overall, Trello offers slightly more robust project management for companies with many employees. Monday might be better for a small business or start-up company, especially with its workflow customization options.
FAQs
Is Monday or Trello Better?
Both tools have some excellent features, so it very much depends on what you are trying to accomplish with a cloud-based project management tool.
Why is Trello so good?
Trello offers some very robust project management services, which is probably why the company is so successful.
What are the costs of each tool?
Trello has a free option, a standard plan starting at $9.99, and Trello Premium for $24.99. Monday has no free plan and paid plans start at $24.99, with custom quotes provided to estimate alternative team sizes.