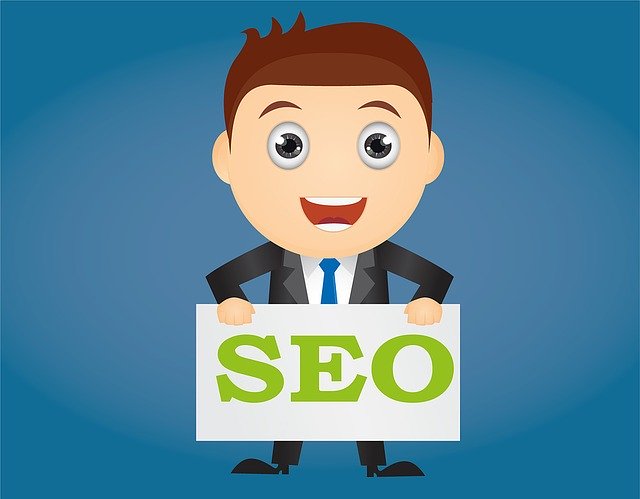 When you use WordPress to manage content, numerous SEO tools are available at your fingertips. These tools help with what your viewers see and what search engines see when they calculate rank.
It is crucial to look at every aspect of a site rather than just what someone sees when they pull up one of your URLs. Creating an SEO-oriented site is absolutely the most effective way to boost online business. To achieve this, you will need to center a good portion of your focus on what search engines look for when they create a list of results for a search.
Now, there is a tremendous amount of factors that play into this, and no one will ever really know the exact algorithm that Google and other search engines use, but meta tags are one of the most significant aspects.
Meta tags are one of the elements of a web page that search engine bots check out when they crawl your site, along with titles, headings, and content. Meta tags help search engines understand what the webpage is about and what keywords correlate with the content. Follow this guide to add meta tags to your future pages and posts.
Also Read: What Can Professional SEO Services Do for You?
How to Add Meta Tags in WordPress?
Since WordPress does not include meta tags by default, you should add them yourself. Meta tags go straight in the header of your WordPress theme – in the coding.
Start by coming up with a short description of the content. It should describe the discussion topic.
Readers online will see this description when the site address pops up in their search query, so be sure to include an important point from the writing that will quickly capture somebody's attention and encourage them to click.
Keywords are similar to descriptions but are individual words that do not typically form a sentence. Some keywords can be a phrase rather than just one word, as long as the keyword makes sense. When you put all the keywords side by side, you should be able to have some clue as to what the content will be about.
Crafting the meta tag is the hard part. Templates are available online to view for free, which you could use as a helpful guide for typing out your meta description and tags.
Here is an example is given by WordPress that is a typical layout for a meta tag:
Notice that this is the layout for a single meta tag. Most meta tags have several more lines than this and include other "meta names like "author" , "contact" , "copyright" , "description" , and "keywords".
Your meta tags will look different than any other site's tags because it is personal to your site's content, although it is important to use common keywords.
Meta Tag Placement
Placing a meta tag into the WordPress theme is not so complicated. The biggest factor is making sure you put it in the correct spot.
Add your meta tags to the header.php template file in your WordPress theme, "in the head section near the link for the style sheet." What you are looking for is a "title" tag. Below the title tag goes the meta tags. This adds meta tags to the overall theme of your entire website.
However, it is smarter to add custom meta tags to each page and post on the site; to draw more attention to specific posts on Google instead of just the home page. The most convenient way to make that happen is by using a WordPress Plugin.
Plugins That Make Meta Tags for You
Although you can add meta tags manually to your webpages, some people prefer to avoid the hassle by installing a plugin that offers meta tag/ meta description creation. It makes the most sense to do it this way since plugins are free, and they automate the process for you. However, for more customization, and because of personal preferences, you can do it either way.
Yoast SEO
Yoast SEO is a commonly used SEO tool on WordPress. It has been around for a long time and has an overall extremely positive review on WordPress.
To use Yoast for meta descriptions and tags, you will need to first install the plugin. It does not automatically come on your account when you start using WordPress; you will need to search for Yoast SEO on the WordPress Plugins page. It is easy to set up, just download and activate the plugin and get started.
When you would like to attach meta tags to a new post, if you did not do so during the creation of that post, then follow these instructions:
Open WordPress
Go to either Pages or Posts
Find the title of the page or post on which you want to add meta tags – don't click it
Click the Edit button located under the title
Scroll down to the Yoast SEO section
Click the Edit Snippet button
Use the text fields to enter the SEO title and meta description
Click Update to save
And that is it!
All in One SEO Pack
Apart from Yoast SEO, there are numerous SEO tool plugins. All in One SEO Pack is another plugin that offers help with creating meta tags along with other SEO features.
To use All in One SEO Pack, follow the steps you see above the same as you would for Yoast SEO. Make sure to make changes using the "All in One SEO Pack" section. Do not try to create multiple meta descriptions for a single URL since this could cause more painful issues.
Also Read: 5 Steps to Increase Your SEO Traffic Generation This Month
What Should a Meta Tag Include?
A meta tag can be a keyword or a longer description. Both keywords and descriptions describe the contents of the URL, but the description is what will be visible to users in search engines. Keep your keywords short and descriptive, and make sure to include essential details in the descriptions.